Description
Choose the temperature that suits you by easily twisting the knob.
The high-quality heating film is heated evenly to ensure optimum temperature.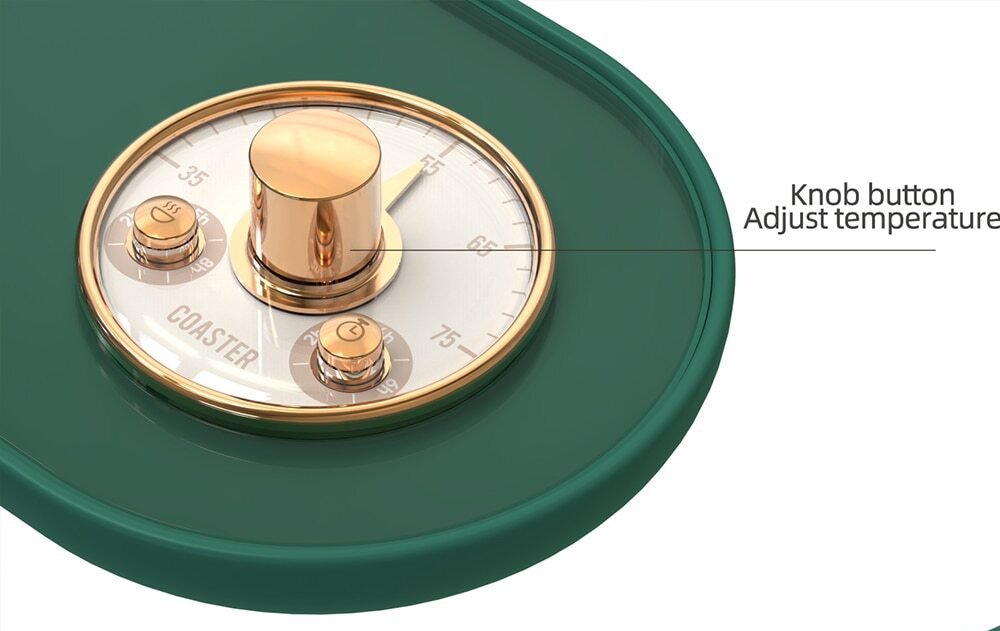 Keep your coffee or tea warm as long as you want
Reservation open button. Short press to open the scheduled start function: 2 hours, 5 hours, 8 hours
Timing button. Short press to turn on the timer shutdown function. There are three levels: 2 hours, 4 hours, and 6 hours.
Product parameters:
Product Name: Vintage Pocket Watch Coaster
Product model: M10
Product color: Dark Green/Pink/light Green
Rated power: 10W (MIN) Rated voltage: 5.0V
Input current: 2.1A (MIN) Product size: 180*90* 20 (mm)
Feature:
1. USB safe current, 5V low voltage, safer and more convenient.
2. Appointment heating, timing start, humanized, intelligent, more convenient and practical.
3. Knob button, gently twist, easy to choose the temperature suitable for your own.
4. Full sense of control, retro dashboard design, simple operation.
5. Three levels of heating are reserved: 2 hours, 5 hours and 8 hours; the third gear of regular shutdown is 2 hours, 4 hours and 6 hours.
6. Light and small, easy to place and store, easy to carry.