Description
Say hello to a healthier you!
Blend as much as you can, whenever and wherever you can!
Time is precious, so stop multitasking and treat yourself. Many of us are busy these days and we tend to forget to take a moment for ourselves. Fresh Juice Portable Blender will help you enjoy your favourite drinks wherever you are.
If you like to blend on the go, Fresh Juice Portable Blender will be your best friend. It comes with a wireless power station that can be powered by any USB source such as a power bank, laptop, or computer. You'll get 15+ blends from just 1 hour of charging!
Designed with you in mind, this lightweight Fresh Juice Portable Blender can be stashed in any bag and used anywhere.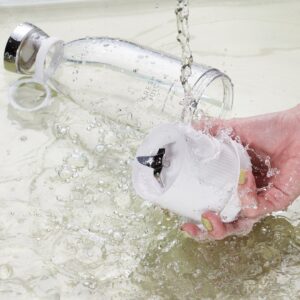 It's frustrating cleaning your blender. A new product called the Portable Blender is changing that. Just add a bit of water and blend it, and if you are a fan of manual cleaning, the blender is fully waterproof
You'll never worry about forgetting the lid again. The magnetic introduction technology prevents your blending from starting if the lid is separated from the jar.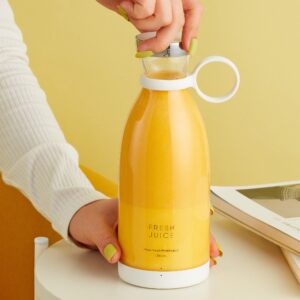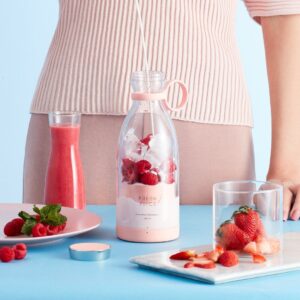 Frozen fruits and greens? A blender that can transform an ice cube into a smoothie in 20 seconds? Sounds amazing. Fresh Juice Portable Blender is super easy to use, too!
✔️ Lightweight: 1.1 lb (490gr)
✔️ Compact size: 8.5" x 3" (218mm x 82mm)
✔️ Capacity: 13 oz (380 mL)
✔️ 15+ Blends Per 1 Hour Charge
✔️ BPA-Free Plastic
✔️ Wireless Charging
✔️ Non-slip silicone pad
✔️ IPX7 Waterproof Level
✔️ Durable Built-In Carrying Strap
✔️ Stainless Steel Blades – Spins 280 Tim