Being organized can be joyful and even therapeutic. Uncluttered outside, uncluttered inside.
Ready to learn about 20 things to do to organize your life?
If yes, then this post will be perfect for you!
Clean Out Your Purse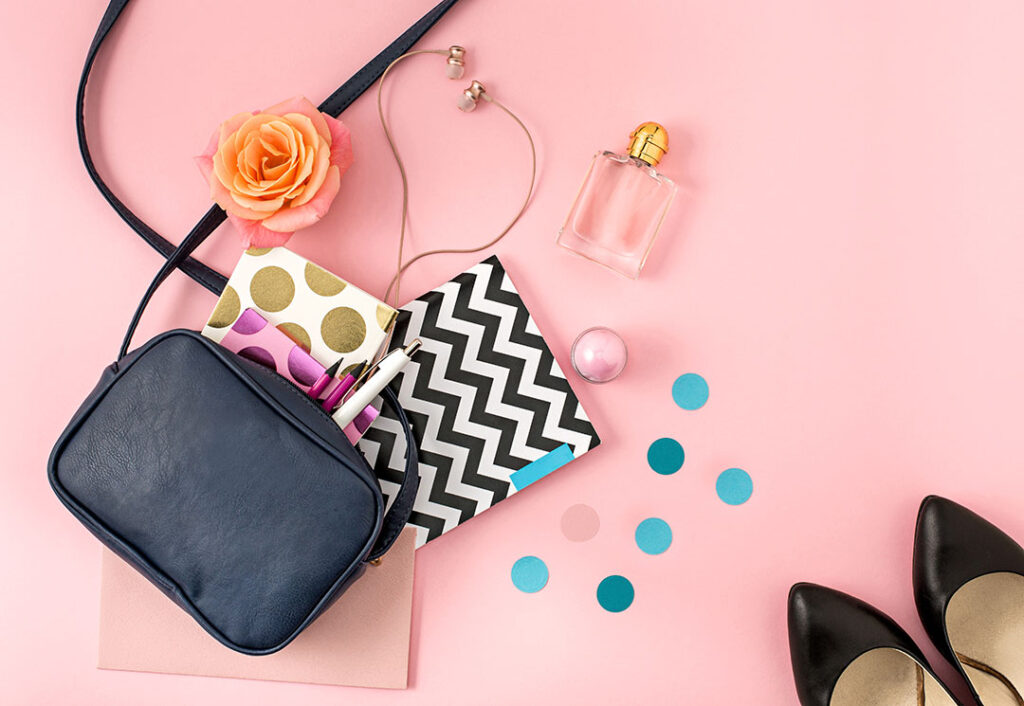 Who else throws everything but the kitchen sink into their purse?
I can almost guarantee you've got something in your purse right now to get rid! Cleaning up your purse or backpack once a week will help you find things so much easier.
If you have a purse with compartments or a purse organizer will make your life easier. Chargers go to one, feminine products to another, and makeup to another. Keeping these little baggies inside my purse keeps it in order and I no longer have to struggle to find something.
Use a Planner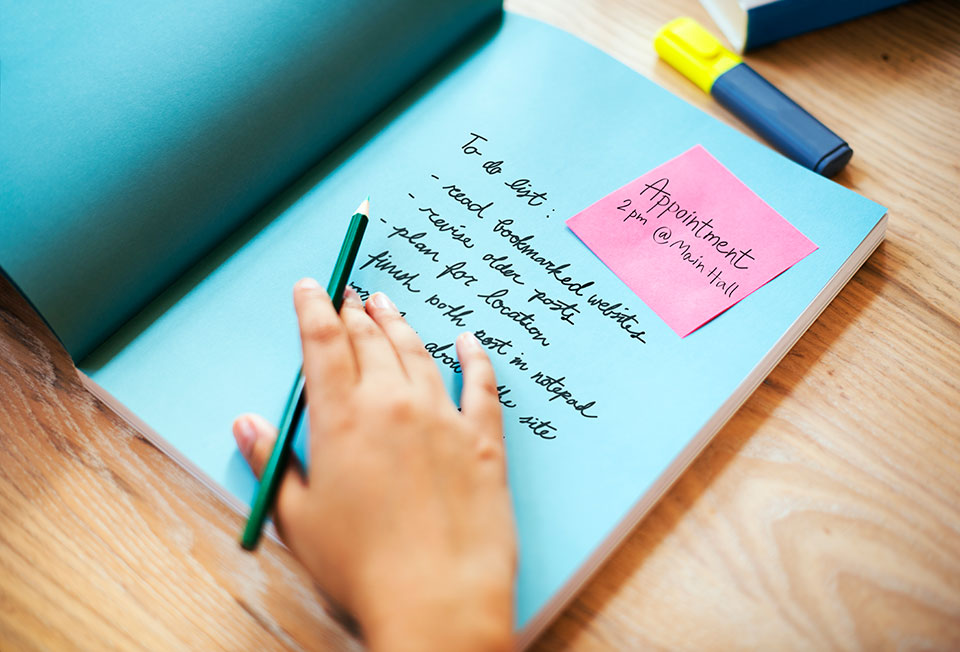 Planners are recognized as one of the best tools of an organization for a reason.
You know what to do when you plan your appointments, tasks, events and to-dos.
I strongly recommend that you have a planner to coordinated and organizer your days. There are so many planners to choose from these days, too, so you'll be able to choose something that works for you in a few minutes.
Clean as You Go
This is not so easy, but saves so much time and effort later on.
You can do spot cleaning every few hours for a few minutes instead of waiting for your house to get dusty and then have to waste hours cleaning it.

This not only leaves the room tidy and ordered, but it also saves a lot of time.
It's also one of those things that you will get used to doing pretty quickly. The more you do it, the quicker it will take you!
I'd definitely recommend doing this if you want to keep your space organized and tidy.
Meal Prep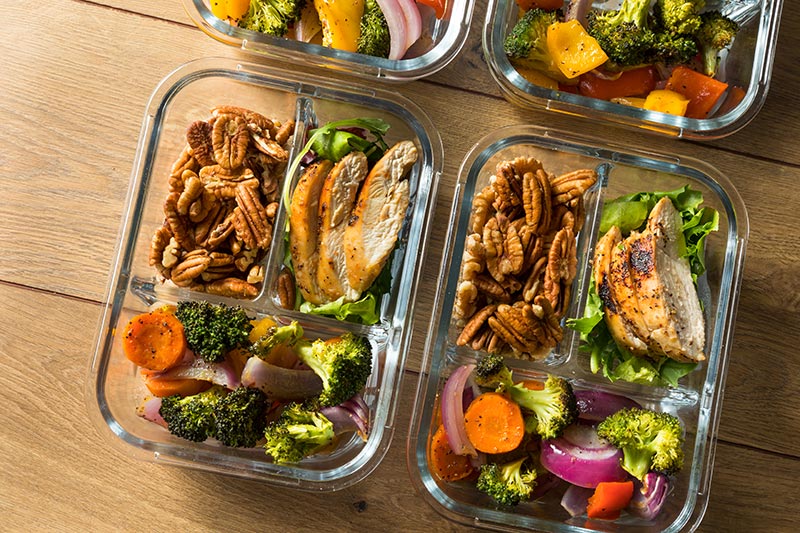 Meal prepping may sound a little frightening if you haven't done it before, but it's not!. It might take you an afternoon to get it done, but you will have meals for days ready for you!
Declutter Your Computer Files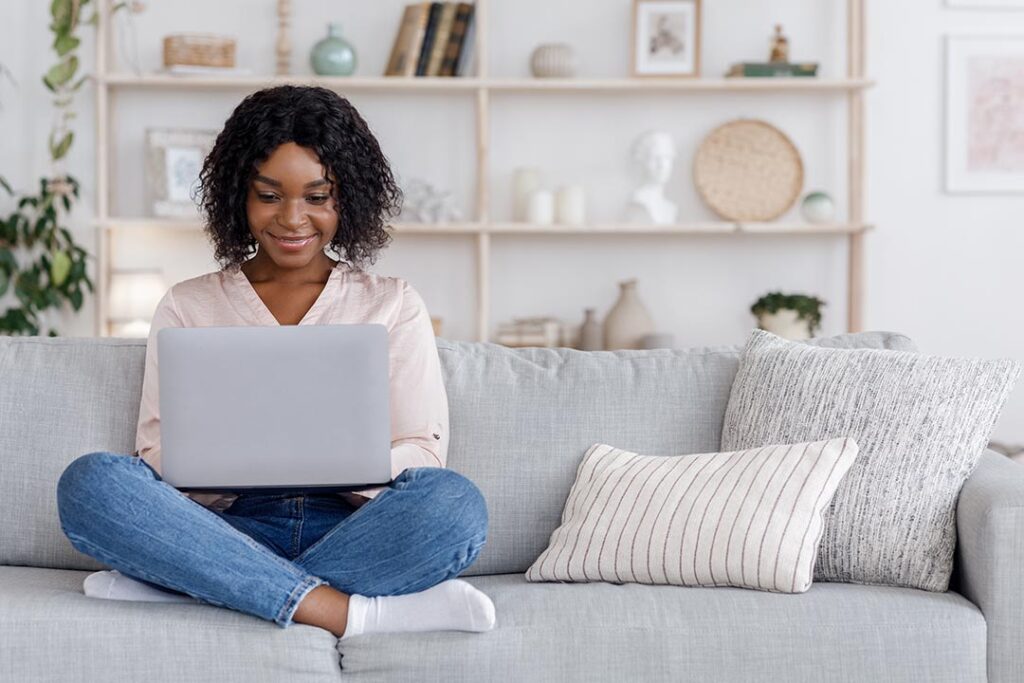 Having a million files on your computer desktop or on the download folder is not a good thing.
Taking an hour creating folders for all your files and deleting any unwanted files (probably most of them) will make it easier for you to find whatever you're looking for, especially if you spend a lot of time on your computer.
Have a Clean Schedule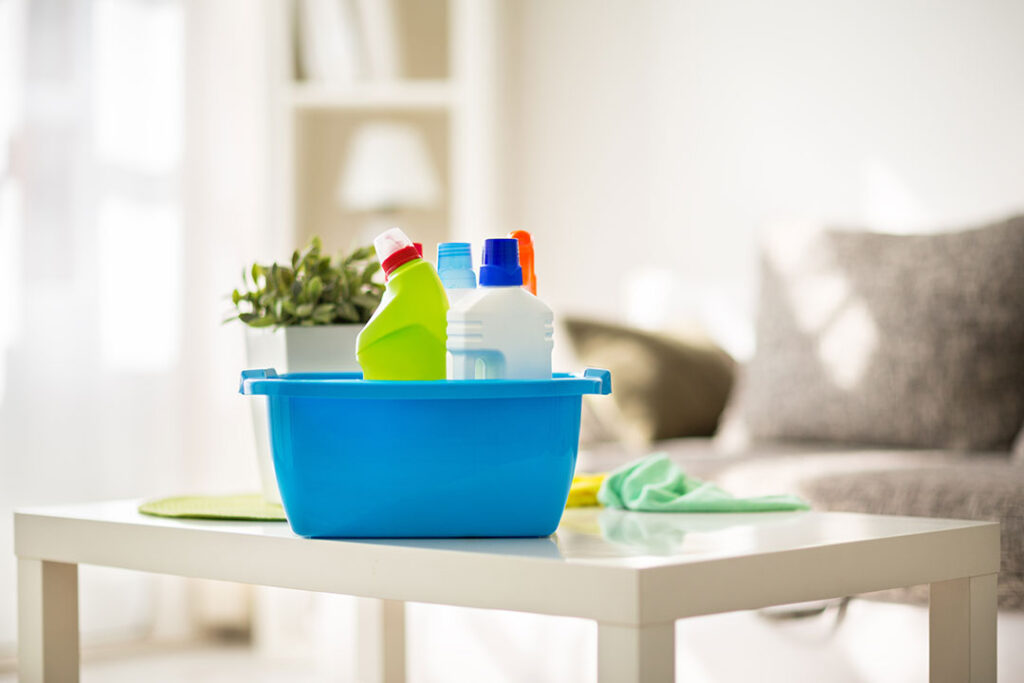 Cleaning plans are great because they're going to make the home way better than if you just were to vacuum it every once and a while.
You can set specific days for different tasks, for example, Mondays for mopping floors, Tuesdays for changing bed sheets, Wednesdays for dusting.
This will keep your house clean and save you tons of time down the road.
Keep Your Closet Organized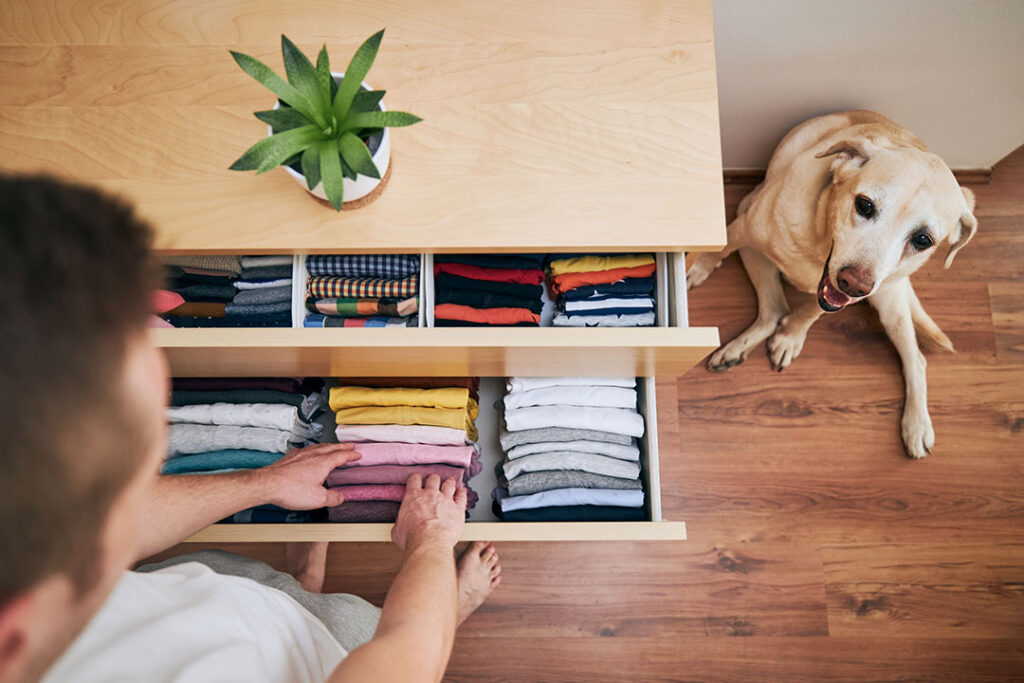 Even if this is a job that I don't like doing, I feel so much happier when I get it done.
The organized closet lets us find things quicker, has us wearing clothes that we would otherwise miss, and makes the entire process of getting ready easier and smoother.
I love using closet and bins organizers to keep my closet functioning smoothly.
Using Storage Bins
Storage bins are perfect for items you've got that don't have a dedicated room in your house. You can have storage bins for your children's toys, any backup goods, pantry items, and so much more!
Creating a Daily To-Do List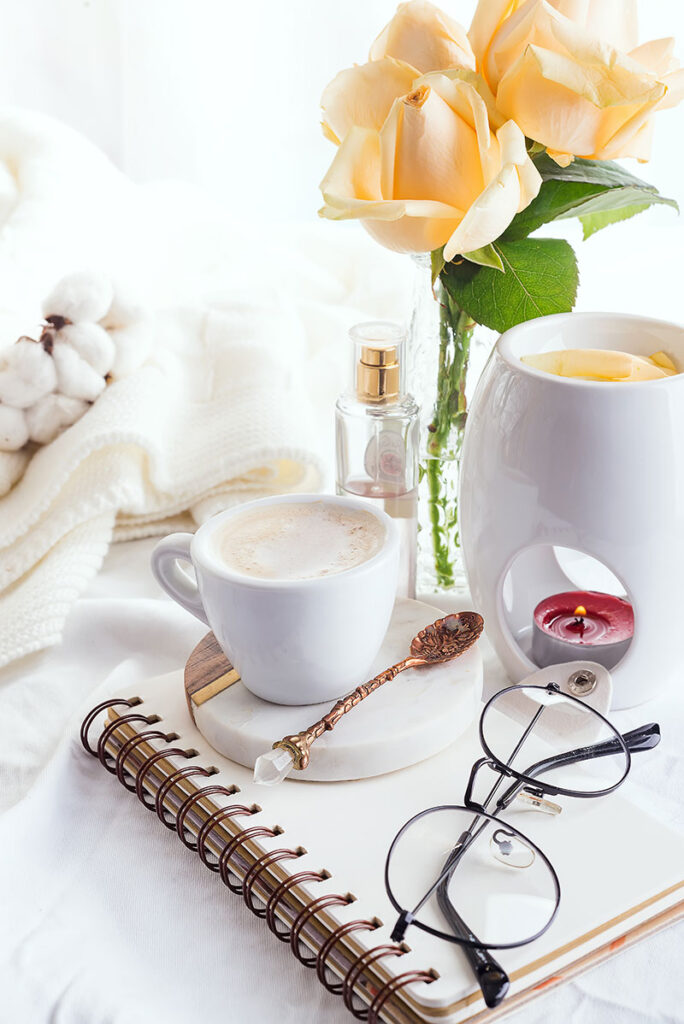 It is one of the easing things you can start to do to help yourself organize your day. I like to start my day planning defining what I have and should do during the day. I know, shit happens…. but I always try to complete the most important tasks.
You can try to become more productive checking How to wake up early. This post will help you to make your day efficient.
Pick Out Your Outfit the Night Before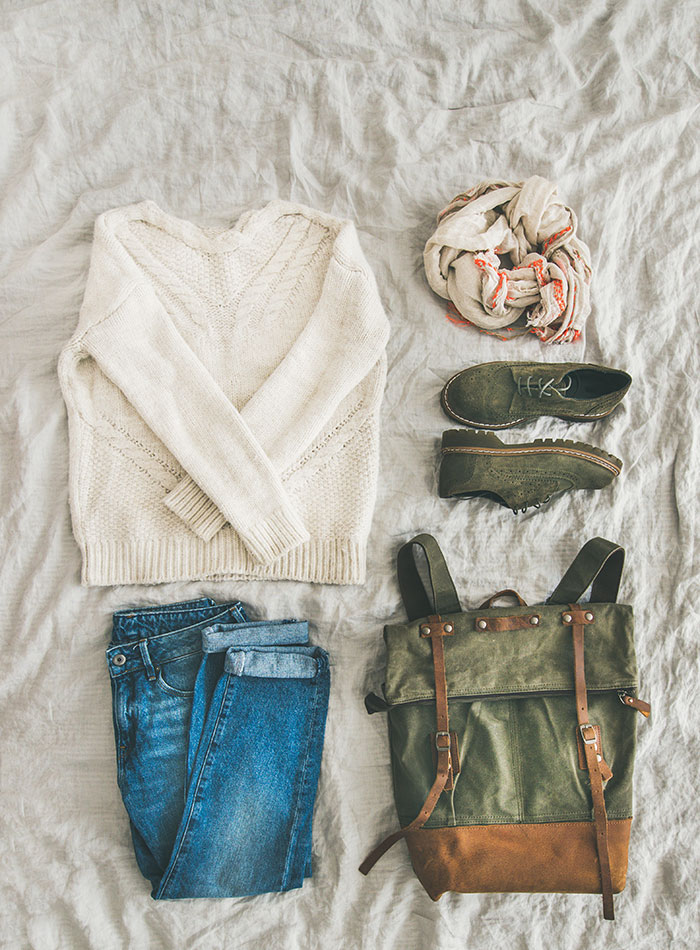 As a lifesaver for the eternally hasty girl or the eternally hasty boy is to get ready before even waking up.
If you know you're going somewhere the next day, prepare everything the night before, even if it's just for a short trip to the store. This simple habit reduces your decision making right when you wake up so you can focus on more important things.
Prepare for Your Monthly Cycle
It's always good to stock up on products you know you're going to need often. Having a decent supply of your favourite feminine products is a smart choice.
To facilitate your day, organize everything in one place by creating a section in your cabinet. It also helps to quickly know when it's time stock up again.
Keep an Emergency Bag in Your Car
We never know what could happen to us on the road, right?
That's why having a kit in the car for emergency cases is actually going to be a lifesaver.
When you're not sure what you would need in an emergency, you can buy a kit ready to throw in the car and have peace of mind.
Labeling Everything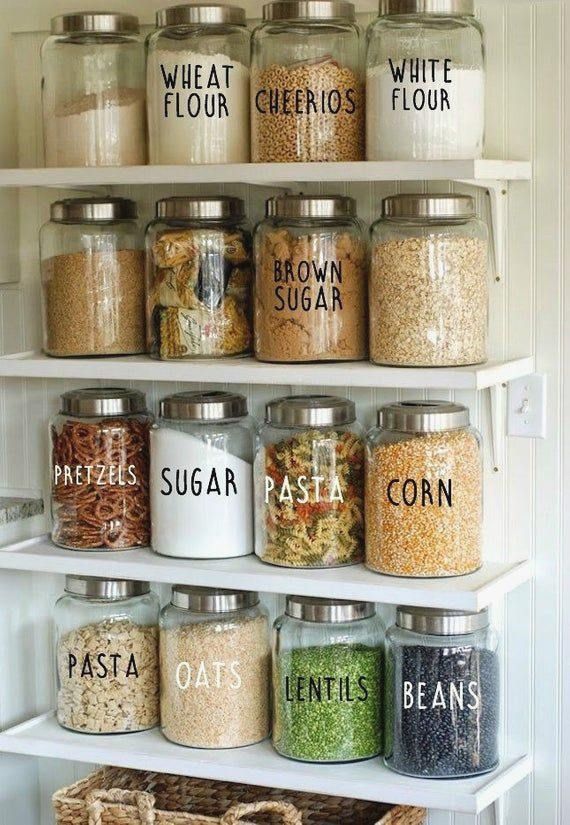 Labelling stuff at home may sound like a hassle and a pointless thing to do, but a lot of people swear by it!
Everyone living with you is going to love you a little more for making their lives easier with all the labels on things.
Clean Out Your Wallet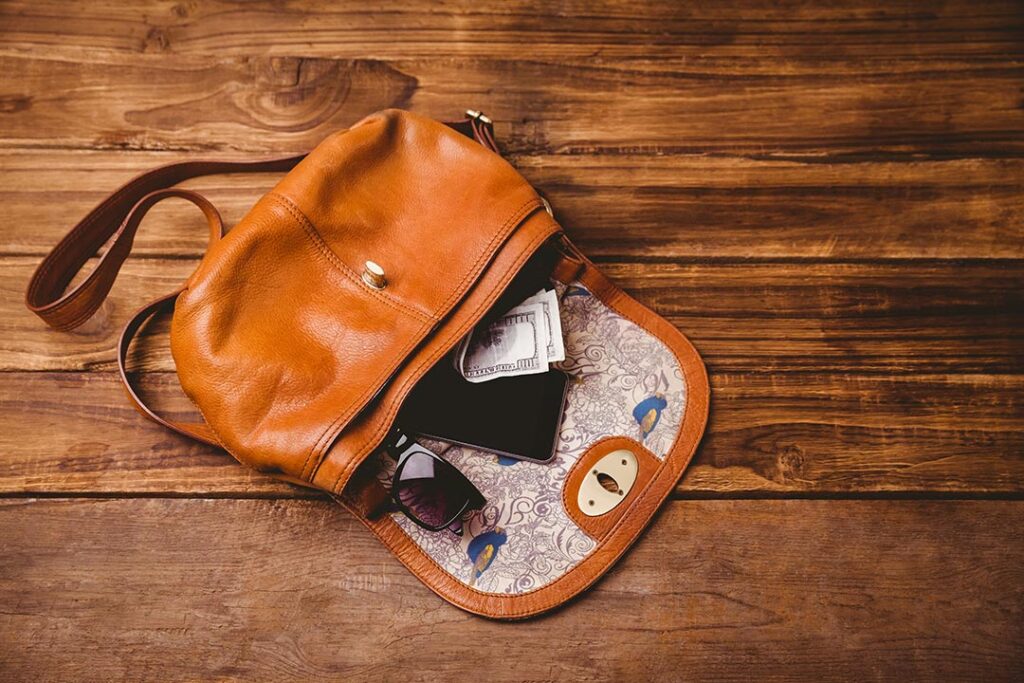 Didn't need that receipt for more than a week? Get rid of it! Because if you don't, it will fade away and be useless anyway.
A wallet is such an easy item to declutter, but for some reason, we neglect to do it.
Less junk, more cash and cards, please!
Organizing Your Finances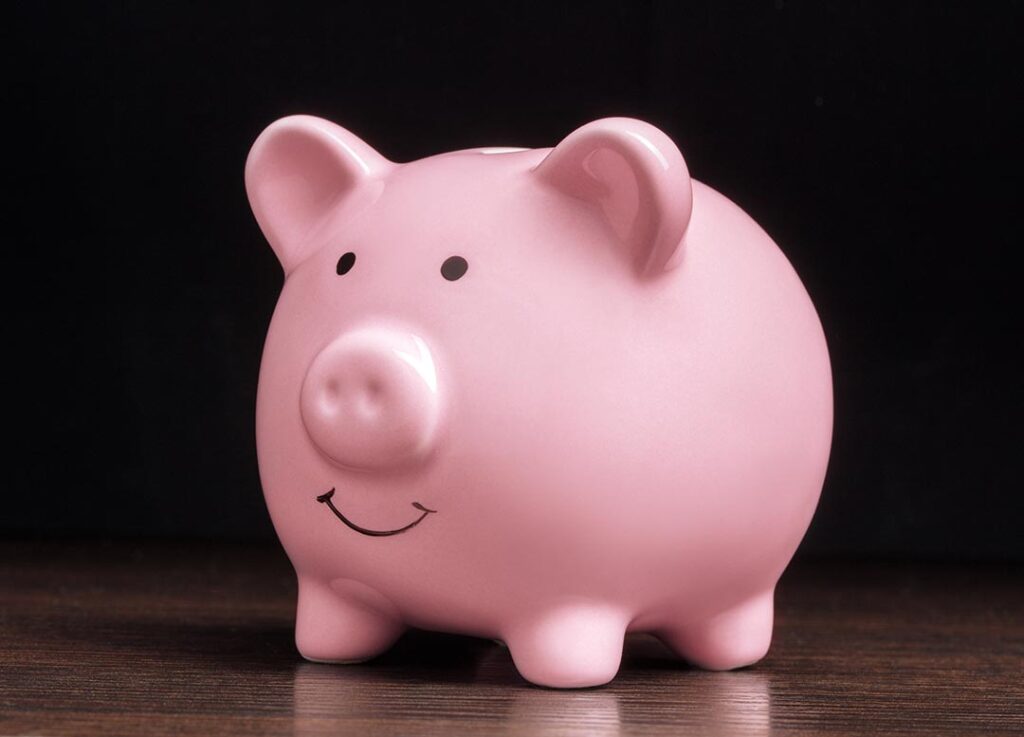 Tracking your finances will not only save you money, but also remind you what you're saving on, and tell you how to be more accountable for your funds.
Managing your finances will surely get you closer to your financial goals. You can use the tool you're most comfortable with. Anything from a spreadsheet to a financial planner will do.
Drop of Zone at Home
If you have ever left the house without a key, mobile phone or wallet, you will feel it. For this reason, this organizational hack is super helpful if you tend to forget things at home.
The easiest way to do this is to have a drop-off zone next to the front door so that you can access it when you are back out. When you get home, all you have to do is leave your mobile phone and everything else you had with you at the designated drop-off point – away.
Creating a Weekly Menu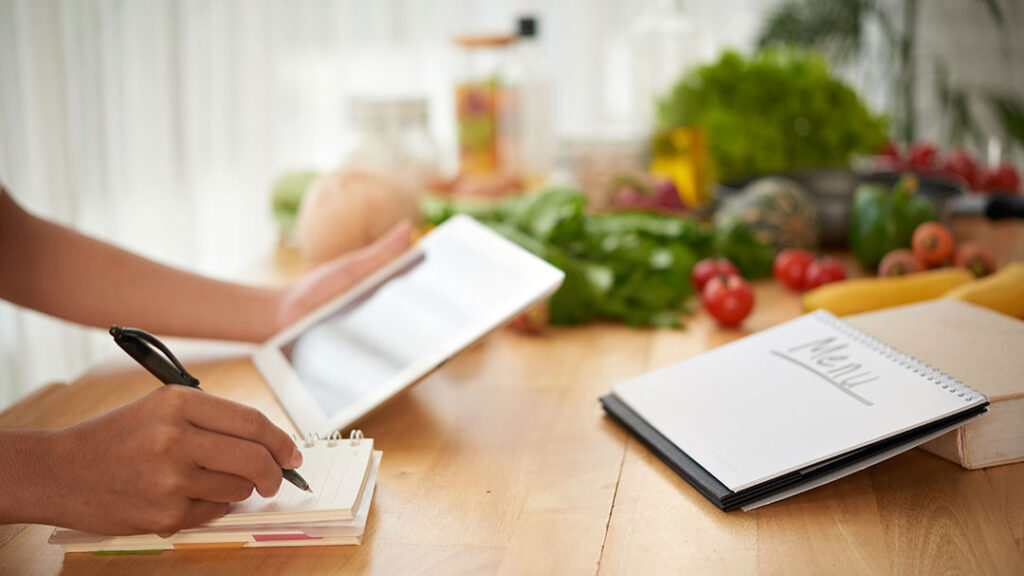 As most of you know, cooking can take a long time, but a weekly menu makes shopping easier because you already know what you need. Everything comes together, from planning what we're going to eat, to buying food, to cooking, and it becomes a breeze.
If you have children, you can also let them participate in the weekly preparations and have fun. If you like, you can look forward to creating your weekly menu, but you don't have to do it yourself.
Set Cleaning Zones Throughout the Week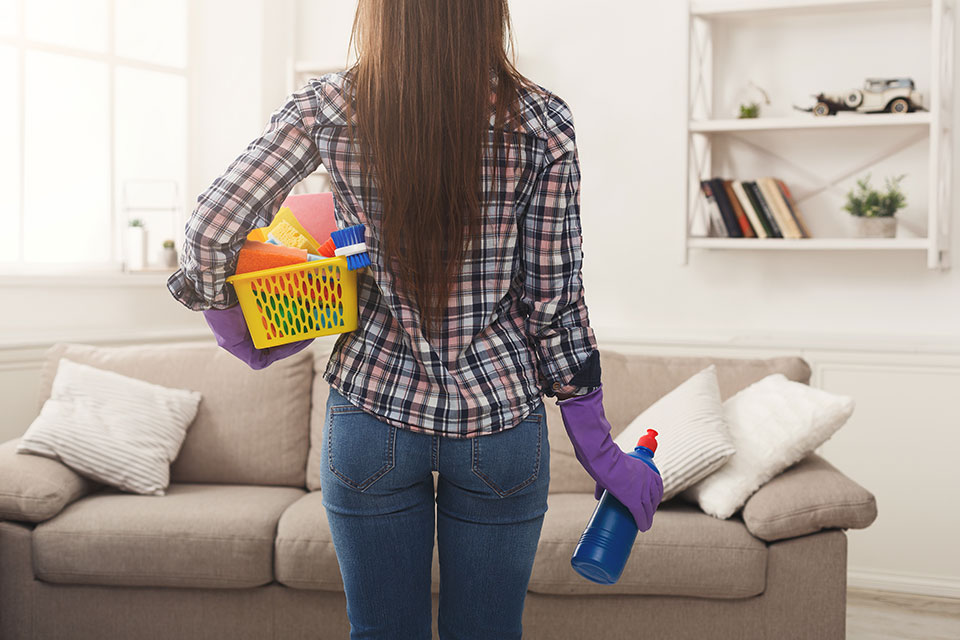 I know, I have mentioned this before, but cleaning is something that we have to lead through the week.
Another way to keep your home tidy and organize is to define a daily zone to be cleaned. Schedule yourself to expend around 30 minutes to clean your kitchen for example. Also, you can do laundry at the same time.
The idea is to optimize your day, doing small things daily, keeping everything cleaned and organized.
Maintaining Your Desk Organized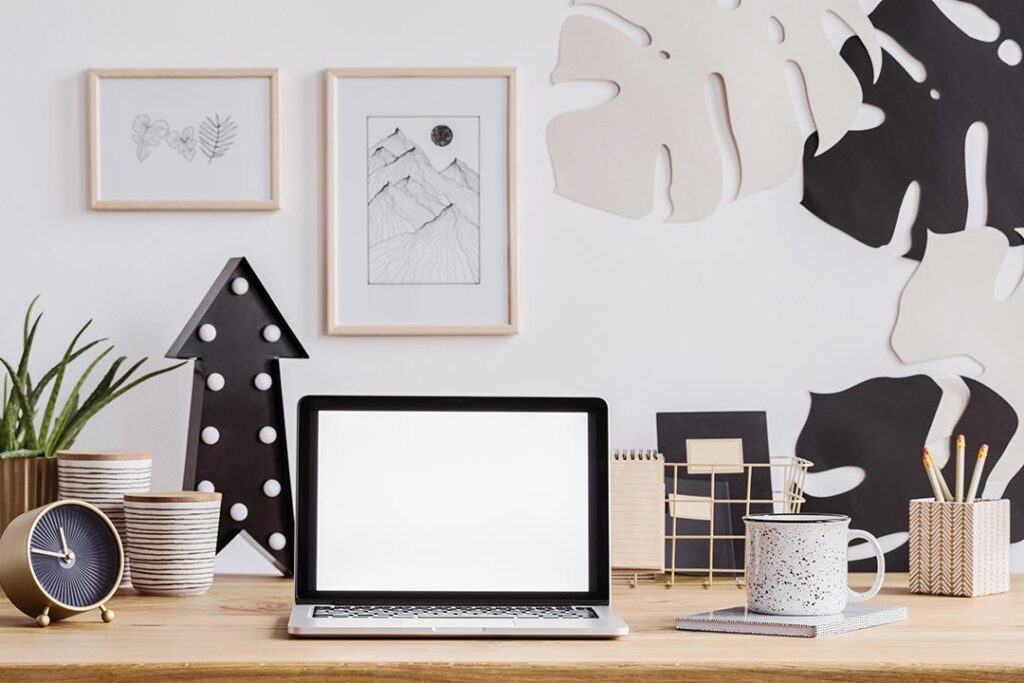 For someone who works from home a lot, probably have a designated workspace that sometimes can get a little out of control.
Once a week, I like to clean and organize my desk. At last, every two months, I went through my drawers in a while to keep them organized. For my personal experience, having a nice and tidy space to work will make you feel a lot better.
Scheduling Your Beauty Treatments in Advance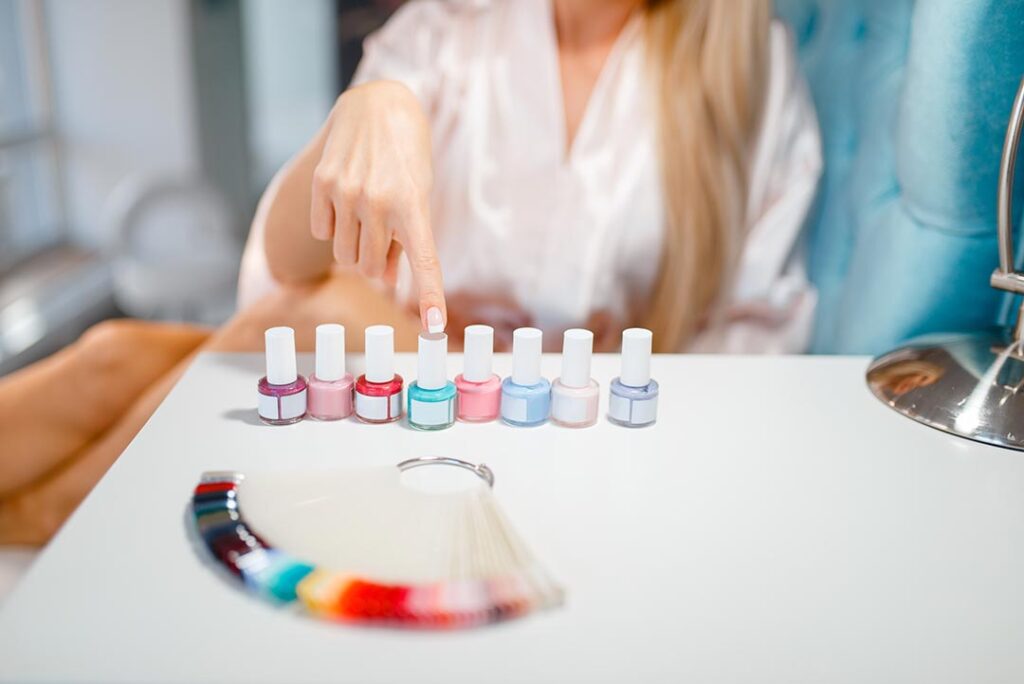 If you're someone who regularly paints your nails or cuts your hair, make it a point to schedule the next few visits the next time you get a meeting there.
It will help you prepare for these appointments in advance, and you will never go longer than you have to between treatments!
Making Your Bed After Wake Up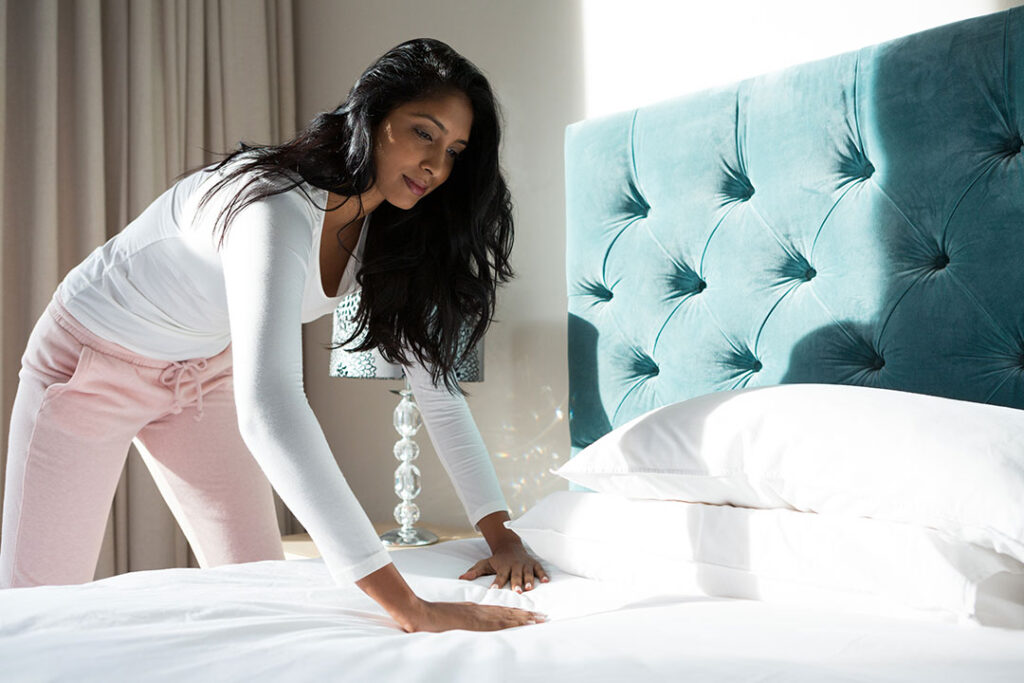 What do you think in feeling like an organized queen as soon as you wake up? Make your bed.
This simple activity will help you continue your day doing something constructive that is sure to make you want to be constructive all day.! And it will not take time at all. You 're going to have crossed one thing from your to-do list as soon as you've woken up.!
Conclusion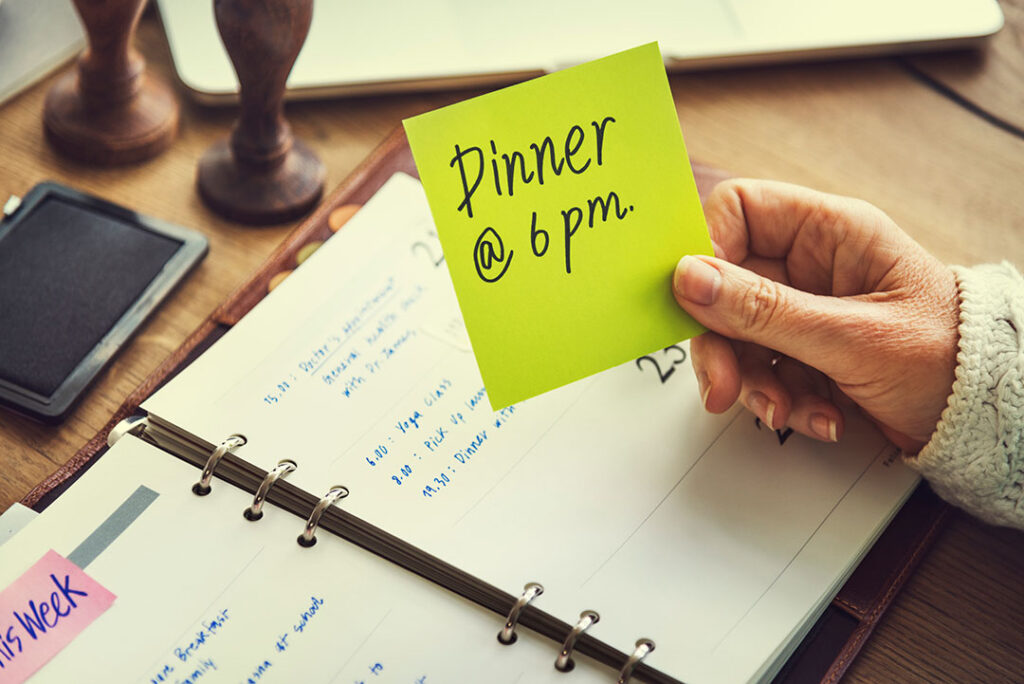 Being organized doesn't have to be difficult and time-consuming. By simply adding a few new habits to your weekly schedule, you can get organized quickly and efficiently without even thinking about it!
What are some ways to organize your life that you swear by? Let us know in the comments!